Why Your Business Needs A Digital Marketing Agency?
WHAT OUR DIGITAL ACCELERATION
SERVICES INCLUDE ?
search engine optimization
By utilizing the top SEO advice and effective SEO tactics for your website traffic, we provide your company more trust and aid in building brand awareness. Which guarantees more visitors and boosts website traffic.
Affiliate Marketing
Utilize affiliate marketing to promote your offerings of products and services externally on a variety of channels. Our company's digital marketing specialists provide the best affiliate tactics to get notable outcomes.
Pay-per-Click (PPC)
With a focus on the needs of the consumer, we are a pay per click ad agency that serves as your one-stop shop for all online advertising needs. We offer services for AdSense, CPC, PPC, and much more.
Paid Advertising
The fastest way to reach the greatest number of people with your message is through paid advertising. Brand Directive works together with you and your business to ensure you get the highest return on your investment.
Social media marketing
Social media marketing is a trendy form of internet marketing that we use as a marketing tool. The use of social media platforms allows your brand to connect with your audiences which eventually helps you to build a brand and increase sales.
Influencer Marketing
We can help you with establishing and growing a brand in the market by getting more likes, comments, and engaging followers, which will help you create a community, by utilising social media influencers that are professionals in your field.
We offer digital marketing services that are focused on results.
We provide our clients with unmatched digital marketing solutions as a reputable digital marketing agency in India. digital acceleration, SEO, PPC, affiliate marketing, paid marketing, social media marketing, influencer marketing, mobile marketing, email marketing, conversion optimization, and 360-degree branding services are just a few of the many digital marketing services we provide.
In today's environment, there is no doubt that digital marketing has reached a tremendous apex. Finding the right mix of digital marketing tactics may be rather difficult. For a brand to succeed in the digital market, a well-thought-out digital marketing strategy is essential. We offer the most original concepts along with distinctly uncovered marketing strategies to distinguish your product from the competitors.
discovered, develop, and speed up your business completely online
With the right tactics, we assist your company in moving up the Google ranking ladder. We don't build an imaginary wall around the idea of producing results quickly. Until search engines start displaying the outcomes that our client wants, our best Seo Agency in India will not stop working day and night.
For greater visibility, we have all of your bases covered on the web. The client's ability to interact with their target audience is made simpler by our excellent digital acceleration service. We continuously enhance every aspect of your website so that it not only achieves the top ranking but also manages to survive the tough competition. Our selection of digital marketing services is extensive and diversified.
We Create Creative Marketing
Digital Marketing FAQs
What are the advantages of digital marketing?
With digital marketing, you can communicate directly with your customers, such as through website comments, messages, reviews, and social media posts. By doing so, you are showing your customers that you value their opinions and are engaging them in your community.
What is Search Engine Optimization (SEO)?
SEO stands for search engine optimization. Google's goal is to provide the best results possible for the given search query, to put it simply. Search engines will be informed by our SEO efforts that your website is among the finest for the online search term that the user is looking for.
Pay-Per-Click Advertising (PPC)?
We use pay-per-click advertising to promote your website by placing adverts on search engines or other websites. Whenever a user clicks on your advertisement, you are charged for this traffic.
Why is social media activity important for my company?
Continually reaching out to potential clients via social media is a fantastic strategy. Furthermore, it provides a fantastic platform for raising brand awareness and visibility.
How soon can I expect to see SEO results?
It depends. Anyone who makes you a guarantee is really selling you snake oil. SEO is a patient, time-consuming process. When we first start, we typically focus on lower-competitive keywords with average volumes of traffic because these are simpler to rank for. The longer time passes and we make progress with the less competitive keywords, the more aggressive keywords we will begin to target.
Clients Love For Brand Directive
Read how we overcame various localization issues in various industries by reviewing our most valuable customer success stories.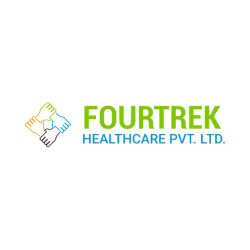 We were able to significantly expand the functionality of our website and reduce expenditures with the aid of Brand Directive.
Within a six-month span, we twice redesigned our website. The first firm and Brand Directive were not comparable. Professional, original, meticulous, and excellent communicator.
We were quite pleased with our new mobile app in every way. We heartily endorse Brand Directive for anyone wishing to create a new mobile application.
I heartily concur with the recommendation of Brand Directive Digital Marketing. Their cooperation is excellent. Because to their SEO strategy, there is more traffic on our website.
Our website is lot easier to use, contains many more features than it had in the past, and is very simple to manage. With our new website, we are overjoyed! Appreciate Brand Directive!
I credit Brand Directive with helping me modernise my website. I no longer need to rely on a costly designer to keep my website updated thanks to their programming experience and the WordPress platform.
We simply wanted to express our admiration for Mr. Harsh Makwana's commitment to providing excellent customer service.
Brand Directive's employees are extremely talented! In order to ensure that the maximum level of service performance and inventiveness was offered, you guys were incredibly kind to us and patient with us. Definitely a great team to work with is the Brand Directive team!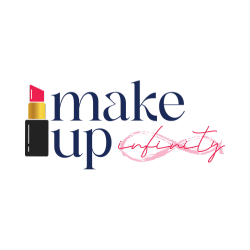 AWESOMELY, THANK YOU Your team's productivity is amazing. As soon as I visited your website, I went to the portfolio to see what kind of websites you guys create and all the websites you've worked on. It's Amazing. Consequently, I told myself that I must utilise this firm to create my website.
I'm so pleased with the Brand Directive and the team, they truly mean it when they say that appearance is everything!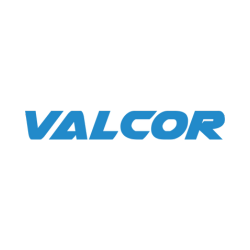 We are quite pleased with the way Brand Directive designed our new website and the overall quality of the digital marketing services.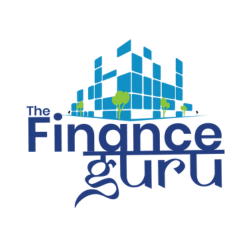 With the use of various marketing strategies, Brand Directive did a fantastic job with our website. Our Facebook and Instagram advertising is managed by them, and they have displayed excellent creativity in their methods.