Why Choose us as your Offshore Mobile Application Developer ?
WHAT IS INCLUDED IN OUR
APP DEVELOPMENT?
Android App
A prominent mobile app development company provides native mobile app development services to design creative and userfriendly apps. Our top-notch mobile application development team is 24x7 available.
ios app
Our strategies for iPhone app development in India are supported by cutting-edge technology and skills to implement every specific business demand mentioned by the clients.
react native app
With a rich user experience that works on all devices and operating systems, our cross-platform mobile application development services offer specialized, approachable, and high-quality apps.
flutter app
Get design and development services for lightweight, highly functional, and secure progressive web apps. Our top mobile application development team is available to you.
Best Mobile App Development Services
We are India's top mobile app development agency, pioneering mobile app design to improve user experience. For clients from diverse industries, our team of highly skilled mobile app developers has created a number of secure and scalable apps.
We promise to develop user-friendly and entertaining mobile applications, whether they're native, Android, or iOS. Since we have worked with clients from all over the world, our team of brilliant and experienced designers, developers, business analysts, and marketers has allowed us to broaden our knowledge.
The distinctive qualities of your app are ensured through strategic mobile app development. Furthermore, our programs are well researched and thoroughly tested before and after construction. The client's expectations and business goals are met through our method. We continuously strive to produce a high-quality application to achieve a positive business outcome.
Accomplish your Business Goals with Custom Mobile App development
Do you wish to create a robust and scalable mobile application?
Get a full-featured, scalable mobile app for iOS and Android from Brand Directive.
The Brand Directive team has become experts in creating custom mobile app solutions using the industry's leading technology including UI/UX, chatbots, intelligent consulting, AI, and IoT are a few examples. Investigate our fundamental technologies with our vast expertise in mobile development services.
We offer cross-platform solutions for iOS and Android, that helps you save time and money on app development. End-to-end services for mobile application development are offered in India by our qualified and experienced application developers.
We Create Creative Marketing
MOBILE APP DEVELOPMENT FAQs
What are the different types of mobile apps you can develop?
We are capable of developing all types of mobile applications, including Native Apps Development, Cross-platform Apps Development, Mobile-web Apps Development, Hybrid Apps Development etc
Is it possible to create a mobile app in a month?
No, depending on the type, mobile apps' complexity varies. It depends on what your project's requirements are. An easy-to-use application can be created in a month. 
What will happen to my app when new OS for iOS and Android are released?
With new OS updates, you should test the application first and note any issues. When finished, you ought to speak with the development company that created it so they may offer a speedy reply.
How do cross-platform and native app development differ from one another?
We use the standard language and IDE for both Android and iOS. when developing native apps, namely Java/ Kotlin with Android studio for Android and Objective C/ Swift with xCode for iOS. Where Cross-platform technology offers a framework that allows for only one round of writing, but it also enables the deployment of apps for Android, iOS, and Windows Phone.
Which platform should we focus on? or both Android and iOS?
We advise launching the product on both platforms due to the increasing popularity of both iPhone and the most recent Android smartphones.
Clients Love For Brand Directive
Read how we overcame various localization issues in various industries by reviewing our most valuable customer success stories.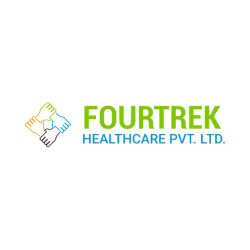 We were able to significantly expand the functionality of our website and reduce expenditures with the aid of Brand Directive.
Within a six-month span, we twice redesigned our website. The first firm and Brand Directive were not comparable. Professional, original, meticulous, and excellent communicator.
We were quite pleased with our new mobile app in every way. We heartily endorse Brand Directive for anyone wishing to create a new mobile application.
I heartily concur with the recommendation of Brand Directive Digital Marketing. Their cooperation is excellent. Because to their SEO strategy, there is more traffic on our website.
Our website is lot easier to use, contains many more features than it had in the past, and is very simple to manage. With our new website, we are overjoyed! Appreciate Brand Directive!
I credit Brand Directive with helping me modernise my website. I no longer need to rely on a costly designer to keep my website updated thanks to their programming experience and the WordPress platform.
We simply wanted to express our admiration for Mr. Harsh Makwana's commitment to providing excellent customer service.
Brand Directive's employees are extremely talented! In order to ensure that the maximum level of service performance and inventiveness was offered, you guys were incredibly kind to us and patient with us. Definitely a great team to work with is the Brand Directive team!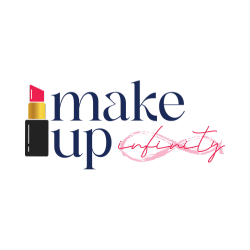 AWESOMELY, THANK YOU Your team's productivity is amazing. As soon as I visited your website, I went to the portfolio to see what kind of websites you guys create and all the websites you've worked on. It's Amazing. Consequently, I told myself that I must utilise this firm to create my website.
I'm so pleased with the Brand Directive and the team, they truly mean it when they say that appearance is everything!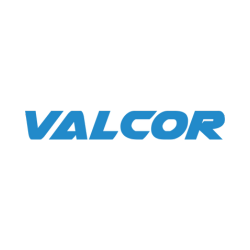 We are quite pleased with the way Brand Directive designed our new website and the overall quality of the digital marketing services.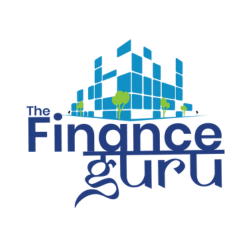 With the use of various marketing strategies, Brand Directive did a fantastic job with our website. Our Facebook and Instagram advertising is managed by them, and they have displayed excellent creativity in their methods.