What is Creative Content Marketing ?
WHAT DOES OUR CONTENT MARKETING
SERVICES INCLUDE?
Article Writing
We offer the best creative content marketing services, which include high-quality article writing, High-quality editing and promotion, you may increase the effectiveness of your digital marketing.
Blogging Services
Your research is over if you're looking for skilled blog and article writing services. We have provided countless small and large organizations from a multitude of sectors with absolutely unique blogs.
Case Studies
Our content writers with a creative mindset help you with better ideas in order to dominate your SEO rankings. You need content that falls under three categories: evergreen, social viral, and link building. Utilizing public data and viral content will help you increase the number of backlinks and media outlets.
Presentation Design
In-depth research and initial storyboarding are the main priorities of presentation design. The trademark of our content writing services, in addition to quality and magnetism, is prompt delivery.
Website Content
Providing value-added web content writing services to clients worldwide, including India, UK, USA, Germany, and Australia, Brand Directive is a leading website content writing service provider.
App Content
We develop technical strong content for mobile apps that is thorough, emotive, well-researched, distinctive, readable, approachable, search engine friendly, factually correct, and grammatically correct.
Work with our Content writing Experts for the Best Results.
From identifying the target demographic to distributing the finished product, our knowledgeable staff has experience offering complete content marketing solutions.
Our content marketing campaigns are supported by a tried-and-true inbound methodology that focuses on creating and disseminating valuable material that attracts potential consumers naturally.
Your company must go above and beyond to win the hearts of both current and potential customers in today's age of information overload. You can compete in the race of knowledge, but you won't be able to win without a proper content marketing strategy. We create and implement efficient content marketing strategies as a team of knowledgeable content marketers to support your marketing initiatives.
We Offering Complete Digital Content Writing Services
We have a solid understanding of your industry and create a content strategy that is objective and identifies your target market and the most effective ways to contact them.
The material strategy outlines how and why content will be used to accomplish objectives. We don't merely create material for different media outlets at Brand Directive. With content that has a high added value and is tailored to your target market's actual demands, we employ inbound marketing and SEO to draw in new customers and increase conversions. By establishing a promotion plan with our content strategy and SEO services, you can enhance your reputation, tell your narrative, educate your audience, and produce qualified leads and consumers.
We Create Creative Marketing
Content Marketing FAQs
What is content marketing?
In order to draw in and keep the attention of a target audience and, eventually, to encourage lucrative consumer action, content marketing focuses on producing and disseminating valuable, pertinent, and consistent content.
How can content marketing help us reach our target customers at multiple stages?
The answer to that query will determine how content should be used. In order to boost consumers' positive perceptions of the brand, increase their likelihood of converting, and raise the lifetime value of those customers, content should speak to their motivations and wants at different stages of the customer journey.
What is the most effective approach for content marketing to build brand awareness?
Before anything else, check to see that you're bringing up your brand in a way that both your offering and your audience will find interesting. It's like taking the incorrect fly when you don't hit the fundamental mark in your content.
How is content marketing used to increase sales?
It begins by developing a compelling business case that doesn't just target certain individuals, teams, or budgets. In every place I've studied, content marketing ROI is higher than the typical marketing ROI, I note.
What will it cost?
Inexperienced marketers frequently worry that their business just cannot afford the cost of developing content. In actuality, marketers frequently demand much higher prices for various content assets than the authors actually ask for.
Clients Love For Brand Directive
Read how we overcame various localization issues in various industries by reviewing our most valuable customer success stories.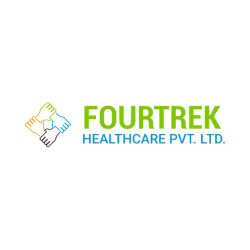 We were able to significantly expand the functionality of our website and reduce expenditures with the aid of Brand Directive.
Within a six-month span, we twice redesigned our website. The first firm and Brand Directive were not comparable. Professional, original, meticulous, and excellent communicator.
We were quite pleased with our new mobile app in every way. We heartily endorse Brand Directive for anyone wishing to create a new mobile application.
I heartily concur with the recommendation of Brand Directive Digital Marketing. Their cooperation is excellent. Because to their SEO strategy, there is more traffic on our website.
Our website is lot easier to use, contains many more features than it had in the past, and is very simple to manage. With our new website, we are overjoyed! Appreciate Brand Directive!
I credit Brand Directive with helping me modernise my website. I no longer need to rely on a costly designer to keep my website updated thanks to their programming experience and the WordPress platform.
We simply wanted to express our admiration for Mr. Harsh Makwana's commitment to providing excellent customer service.
Brand Directive's employees are extremely talented! In order to ensure that the maximum level of service performance and inventiveness was offered, you guys were incredibly kind to us and patient with us. Definitely a great team to work with is the Brand Directive team!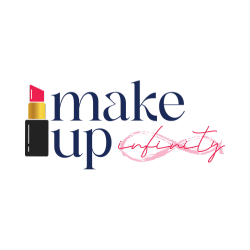 AWESOMELY, THANK YOU Your team's productivity is amazing. As soon as I visited your website, I went to the portfolio to see what kind of websites you guys create and all the websites you've worked on. It's Amazing. Consequently, I told myself that I must utilise this firm to create my website.
I'm so pleased with the Brand Directive and the team, they truly mean it when they say that appearance is everything!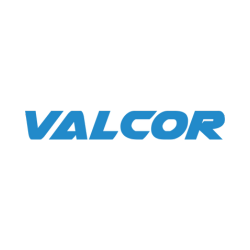 We are quite pleased with the way Brand Directive designed our new website and the overall quality of the digital marketing services.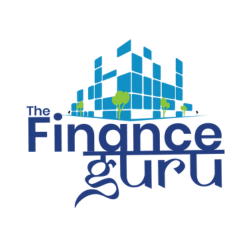 With the use of various marketing strategies, Brand Directive did a fantastic job with our website. Our Facebook and Instagram advertising is managed by them, and they have displayed excellent creativity in their methods.