115
Applications Delivered
4.7
star rating by 120+ Clients
We Create Creative Marketing
Welcome to
We take your brand to the targeted audience.
As a state-of-the-art Digital Marketing company in our recognized segment, we are a leading provider of Web Development, App Development & Digital Marketing services to businesses worldwide. The continuous expansion of our business has led us to continue upgrading our processes and investing in cutting-edge tools and resources for the benefit of our partners in digital marketing.
With years of experience in digital marketing, Brand Directive specializes in creative content management, branding, designing, web & app development, and digital marketing consulting. We can deliver a unified approach to your internet marketing, driving the marketing outcomes you deserve, because we have all of our smart services under one roof. Our team of professionals provides a full range of digital marketing services, including webpage design, development, SEO, and paid marketing. The goal of our marketing teams is to ensure that your company gets the most out of your website every day by creating synergy within your marketing initiatives. With a combination of best UX design practice and SEO skills, we are promised to drive organic traffic to your professional website and online marketing tools ensuring to convert your visitors into clients.
Digital Marketing Services
FOR TOP RANKINGS, REVENUES AND MUCH MORE
Whatever your goal, whether it be online sales, lead generation, or conversion optimization, our team will craft a thorough digital plan and skillfully carry it out.
Hands on Experience and Expertise working with the latest technologies



Featured Case Studies
WE ARE FOCUSED ON RESULTS
So you can take pleasure in Revenue-Generating Digital Marketing.
The Shirt Makers
One of our recent clients from Ahmedabad, THE SHIRT MAKERS approached us with a creative business idea on designing customised shirts and trousers as per the customer's demand. Our creative team helped them achieve their dream website with a stunning design and ample features.
Work
Design and Development
The Universe Electronics
Electronic appliance sales on the internet had little appeal. A high-end electronic appliance eCommerce client approached Our Agency for help with search engine optimization to apply to a bigger audience with the demands since most customers were only finding the company's electronic appliance through business-name searches. Along with the SEO strategy, it also asked us for help with its pay-per-click campaign. Our agency created integrated cross-channel online marketing for them using SEO and PPC in simultaneously. For their complete AdWords account, we encountered excellent pay-per-click marketing items across the board.
The Fashion Store
THE FASHION STORE is a mobile application created for our client from the stunning fashion industry for providing the best shopping experience for their clients. It was a great experience making a personalized, beautiful and trendy application for them.
Clients Love For Brand Directive
Read how we overcame various localization issues in various industries by reviewing our most valuable customer success stories.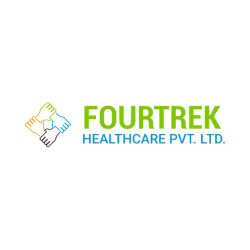 We were able to significantly expand the functionality of our website and reduce expenditures with the aid of Brand Directive.
Within a six-month span, we twice redesigned our website. The first firm and Brand Directive were not comparable. Professional, original, meticulous, and excellent communicator.
We were quite pleased with our new mobile app in every way. We heartily endorse Brand Directive for anyone wishing to create a new mobile application.
I heartily concur with the recommendation of Brand Directive Digital Marketing. Their cooperation is excellent. Because to their SEO strategy, there is more traffic on our website.
Our website is lot easier to use, contains many more features than it had in the past, and is very simple to manage. With our new website, we are overjoyed! Appreciate Brand Directive!
I credit Brand Directive with helping me modernise my website. I no longer need to rely on a costly designer to keep my website updated thanks to their programming experience and the WordPress platform.
We simply wanted to express our admiration for Mr. Harsh Makwana's commitment to providing excellent customer service.
Brand Directive's employees are extremely talented! In order to ensure that the maximum level of service performance and inventiveness was offered, you guys were incredibly kind to us and patient with us. Definitely a great team to work with is the Brand Directive team!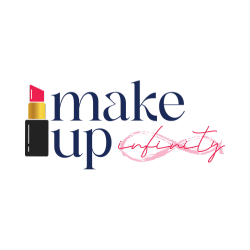 AWESOMELY, THANK YOU Your team's productivity is amazing. As soon as I visited your website, I went to the portfolio to see what kind of websites you guys create and all the websites you've worked on. It's Amazing. Consequently, I told myself that I must utilise this firm to create my website.
I'm so pleased with the Brand Directive and the team, they truly mean it when they say that appearance is everything!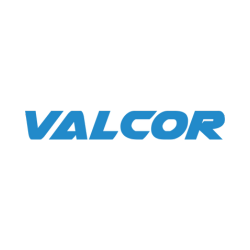 We are quite pleased with the way Brand Directive designed our new website and the overall quality of the digital marketing services.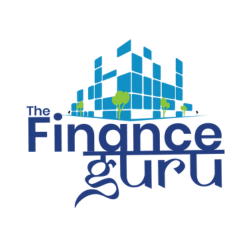 With the use of various marketing strategies, Brand Directive did a fantastic job with our website. Our Facebook and Instagram advertising is managed by them, and they have displayed excellent creativity in their methods.
HOW CAN WE HELP YOU?
Let's do great work together
Update content on my Website
Request Free Website Review
Improve your SEO Rankings
TECHNOLOGIES AND PLATFORMS WE USE
AngularJS
React
VUE.JS
JS
HTML
CSS
.NET
nodeJS
c#
php
c++
.NET core
Android
IOS
Swift
Flutter

Ionic
React Native
SQL Server
MySQL
PostgreSQL
mongoDB

DynamoDB
SQLite
Laravel
CodeIgniter
mean
Cake PHP
WooCommerce
Magento
shopify
nopCommerce
WordPress

Joomla
Dnn
GET FREE Consultation
Brand Directive's free IT consultation allows you to gain a better understanding of your IT needs and the technologies you depend on most