Why You Need Creative Marketing Agency?
Which types of services are included in our Branding Bundle ?
Logo Designing
Our qualified logo designers combine creativity and the underlying brand messaging to produce the ideal logo artwork for your business.
Corporate branding
With our service-rich corporate branding solutions, our experienced star marketers help the business to grow beyond its potential.
Packaging design
As a creative agency Brand Directive aids in the formation of your product's initial impression and the establishment of a strong connection between your company and its clients.
Brochure Design
Our design experts will closely examine your needs and branding objectives to create a professional brochure with the best pictures, designs, and content that is ideal for communicating your brand's message.
what we believe about brands
Brand Directive offers 360-degree creative branding and digital marketing solutions for the growth of small and medium-sized businesses.
Brand Directive, a branding and advertising agency from Ahmedabad, is a full-service advertising agency providing comprehensive branding and marketing solutions to address a range of business and marketing communication issues. 
As an organization, we strive to build and drive brands to the pinnacle of awareness, while generating revenue. As an advertising agency, we take satisfaction in assuming complete custody of your brand. We help you unlock the potential of your product by fusing research, planning, strategy, creativity, and technology in an organic way.
It is our creative minds that shape the brand that your customers aspire to.
We breathe life into brands.
We are the creative branding agency you've been looking for, With the help of our innovative advertising and digital marketing services, you can stand out from the competition.
Creating brands from scratch, An Ahmedabad-based creative branding agency. We provide the complete spectrum of integrated branding and advertising services, such as strategy, integrated social media management, marketing campaigns, content marketing, branding, packaging, web design & development, mobile app development, identity design, email marketing, SEO, etc.
We Create Creative Marketing
Branding FAQs
What is brand?
A brand in today's business world entails much more than just the name and logo that are imprinted on your company letterhead. Furthermore, branding is a distinct commercial profession.
What is branding?
Branding is the process of giving your brand a significant connotation, if advertising is about "getting your name out there." Advertising and marketing are only a small part of it.
How do I begin developing a successful brand?
Starting with your personal passion will help you build your brand. You cannot create a successful brand if you are not passionate about what you do. Business owners that stand for something greater than just making money create great brands.
What does it cost to establish a brand?
The cost of establishing a brand depends upon the size of the company and the stage on which the company is currently. The cost of branding charged by agencies is mainly divided into 4 parts i.e. competitor research, brand strategy & positioning, brand design and brand marketing.
How much time does it take to develop a brand?
It will probably take you several years to establish a well-known brand, so the earlier you begin, the better.
Clients Love For Brand Directive
Read how we overcame various localization issues in various industries by reviewing our most valuable customer success stories.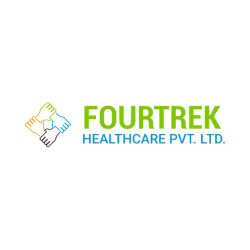 We were able to significantly expand the functionality of our website and reduce expenditures with the aid of Brand Directive.
Within a six-month span, we twice redesigned our website. The first firm and Brand Directive were not comparable. Professional, original, meticulous, and excellent communicator.
We were quite pleased with our new mobile app in every way. We heartily endorse Brand Directive for anyone wishing to create a new mobile application.
I heartily concur with the recommendation of Brand Directive Digital Marketing. Their cooperation is excellent. Because to their SEO strategy, there is more traffic on our website.
Our website is lot easier to use, contains many more features than it had in the past, and is very simple to manage. With our new website, we are overjoyed! Appreciate Brand Directive!
I credit Brand Directive with helping me modernise my website. I no longer need to rely on a costly designer to keep my website updated thanks to their programming experience and the WordPress platform.
We simply wanted to express our admiration for Mr. Harsh Makwana's commitment to providing excellent customer service.
Brand Directive's employees are extremely talented! In order to ensure that the maximum level of service performance and inventiveness was offered, you guys were incredibly kind to us and patient with us. Definitely a great team to work with is the Brand Directive team!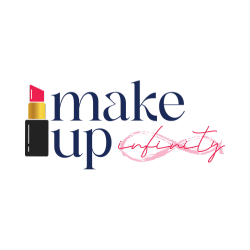 AWESOMELY, THANK YOU Your team's productivity is amazing. As soon as I visited your website, I went to the portfolio to see what kind of websites you guys create and all the websites you've worked on. It's Amazing. Consequently, I told myself that I must utilise this firm to create my website.
I'm so pleased with the Brand Directive and the team, they truly mean it when they say that appearance is everything!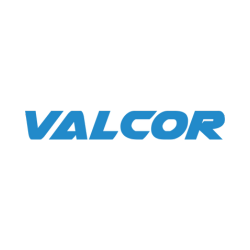 We are quite pleased with the way Brand Directive designed our new website and the overall quality of the digital marketing services.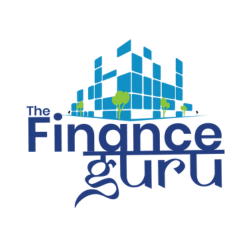 With the use of various marketing strategies, Brand Directive did a fantastic job with our website. Our Facebook and Instagram advertising is managed by them, and they have displayed excellent creativity in their methods.